Do you wish to spend your holidays in Kerala this year? Are you planning to journey to the unique and unchartered territories in the state? Then make sure you discuss your plan with your Kerala tour packages agency to include all the less-travelled destination spots in Kerala.
Popular haunts such as Munnar, Kovalam, Thekkady, etc are always teeming with tourist population all the year round. Instead visit the unique and rare beaches, unknown hill stations, health-centric ayurvedic resorts, less-populated back waters and adventure-laden wildlife sanctuaries in the state.
Ponmudi Hill Station – It is a wonderful hilly region with natural greenery, and nestled on all sides by enthralling Western Ghats Hills. Small streams, rivulets, misty valleys, large tea plantations, wild mountain flowers, colourful insects and beautiful butterflies; everything is enchanting about this lovely hill station. You can reach Ponmudi via the capital city of Thiruvanathapuram. You can enjoy your time doing trekking, getting drenched in the streams, and visiting the Peppara Dam to name some fun-filled activities.
Gavi Village – If you desire to experience the rustic village life, then the attractive Gavi Village is the perfect place for you. It is situated in the district of Pathanamthitta. The village is a people infested part of the Ranni Reserve Forest, so be ready to take pleasure in the flora and fauna. Gavi also comes under the Periyar Tiger Reserve territory. You can get lucky and spot wild animals like sambar, elephants, deer, tigers, bears, etc. Other activities to be enjoyed in the remote village includes boating, jeep rides into the forest, visiting the spice plantations, bird watching, capturing mesmerising pictures of natural scenery, camping and trekking. You can visit the village in Kerala State Transport buses or by hiring private vehicles.
Ilaveezha Poonchira – This beautiful valley lies in the Kottayam District and surrounded by majestic hills on all sides. The word 'Ilaveezha Poonchira' means a flower-laden lake without leaves. And as a testament, there are no trees in the mountainous valley and thus no leaves fall to the ground. You can just love the grassy expanse and rock-strewn terrain minus the trees. Nature is captivating yet different in its own way. Ask your tour manager to include this wondrous place in your Kerala tour packages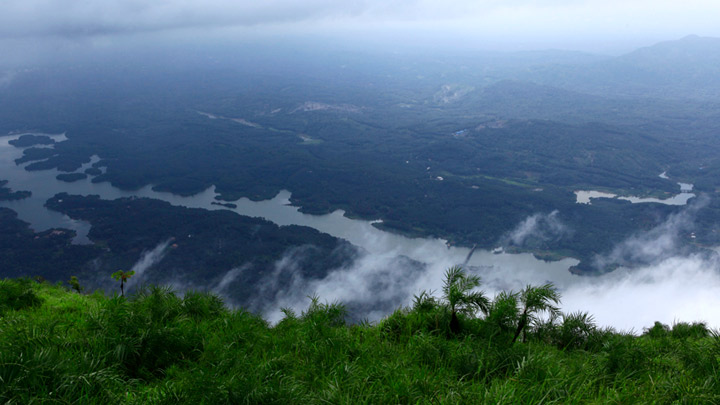 Kerala is a haven with hidden natural wonders and mystic valleys waiting to be explored and enjoyed by mankind. Tourism population in Kerala is on the rise and every tour company wants to showcase pristine and untouched lands in God's Own Country.